TRUCK DRIVERS ACADEMY COURSES ONE OF THE TOP LOGISTICS COMPANIES IN EUROPE
ONE OF THE TOP LOGISTICS COMPANIES IN EUROPE
Training courses for truck drivers

What was implemented:
Various topics, such as driving and rest regime, transportation of pharmaceutical cargos, using specific devices, specific paperwork, etc.
Pieces of training are loaded with interactions and quizzes to help consolidate the information.
Minimalist and clean style that complements their brand.
What we achieved:

The e-course was designed with a diverse target audience in mind, comprising people from different backgrounds and possessing varied learning skills. We had to think carefully about how to adapt it to different segments.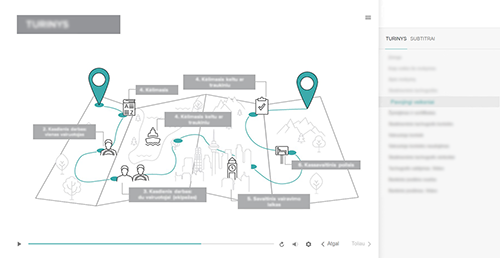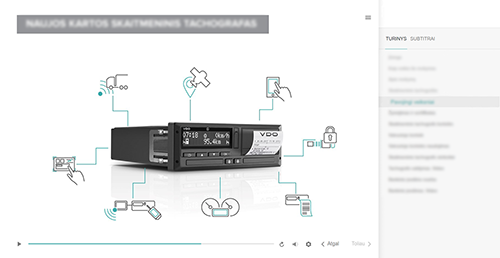 TRAINING COURSES ON VARIETY OF TOPICS GERMAN MULTINATIONAL CONGLOMERATE
GERMAN MULTINATIONAL CONGLOMERATE
A total of more than one hundred e-learning courses were created

What was implemented:
A constant amount of training courses being produced on a tight schedule.
Outsourcing a variety of professionals to work on all aspects of the development process.
Various topics: from onboarding and quality management to turbocompressor repairs.
Successful partnership delivering e-learning courses on turbomachinery topics.
What we achieved:

We pushed our boundaries to create more than one hundred e-learning courses, covering a range of topics, tools, and formats.