EDUCATIONAL GAME A PUBLIC LIBRARY
A PUBLIC LIBRARY
Digital educational game to increase students' motivation and attendance

What was implemented:
Developed as a clever synthesis of gaming & learning to attract children who skip school to play video games.
Tasks related to the basic education program.
Game points were converted into real grades later.
Solution subsequently implemented in many other municipal libraries and schools.
What we achieved:

This e-course made a notable contribution to boosting school performance and attendance.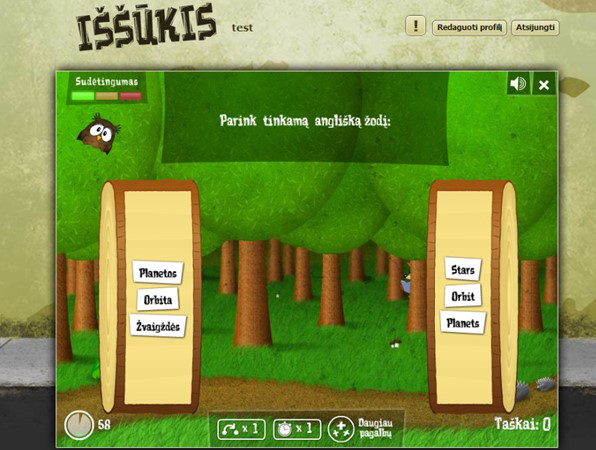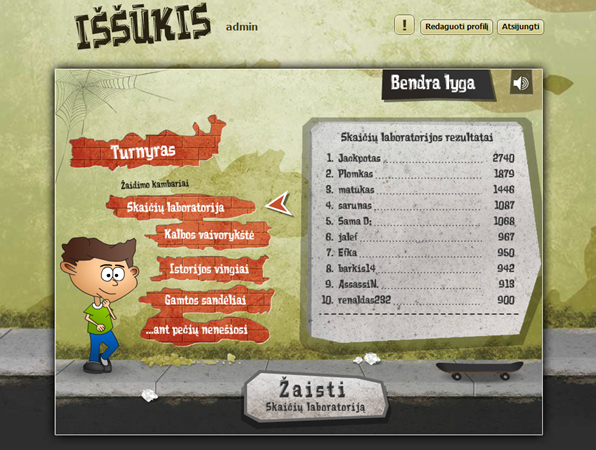 E-GUIDE ON FILLING A TAX DECLARATION STATE TAX INSPECTORATE
STATE TAX INSPECTORATE
A training course designed to help taxpayers navigate the tricky process of filing a tax declaration

What was implemented:
Repeats the same style & structure as the forms and whole UI on the Electronic Declaration System (EDS).
Guides users in a step-by-step manner with precise instructions.
Allows the user to repeat the previous step or to continue until everything is understood.
Able to use side by side while having the actual EDS open this way filing the tax declaration while training.
What we achieved:

This project was particularly difficult to manage due to the complicated nature of the materials provided, necessitating a careful approach to problem-solving. Furthermore, the IT system's e guide had to be formulated while it was still in the process of being constructed by the customer, making the task even more complex.